About us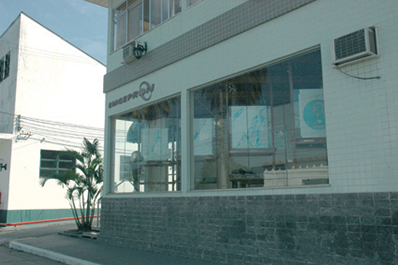 EMGEPRON online nautical charts is an online store where the products from the Navy Hydrography Directorate, as the Brazilian Hydrographic Service, were sold. The products include nautical charts and publications designed to meet the navigator and the general user, at the navigation aid.
The store is a facility for shipping companies and mariners in general, in Brazil or abroad.

What are Nautical Charts and Nautical Publications?

They are cartographic documents that result from hidrographic surveys of oceanic areas, seas, bays, rivers, canals, lakes, ponds, or other navigable area and which are intended to serve as a basis for navigation.
Represent the terrestrial and submarine accidents, providing information on depths, navigational hazards (submerged rocks, sunken hulls or any other obstacle to navigation), nature of the fund, anchorages and anchorage areas, navigation aids (lighthouses, buoys, etc.).
Notices to Mariners

This publication is a fortnight brochure prepared by the Navy Hydrographic Center, on behalf of Hydrography and Navigation Board. Its main purpose is to provide mariners and users with general information in order to keep the brazilian nautical charts and publications updated. These brochures can be accessed on http://www.marinha.mil.br/dhn.


Here you can download the complete catalog with all charts and publications.